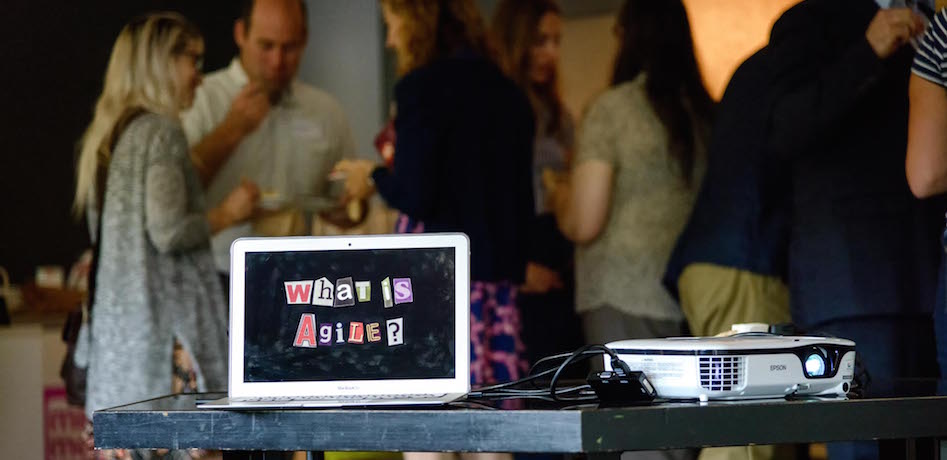 Last night the Salesforce crowd in Bristol and the South West gathered at Spike Island Cafe for their mid-summer get together. The topic of the evening was 'agile' – more specifically, what it is, why should you use it and when you really shouldn't. We were lucky to have two great speakers to come along and talk us through what it really means to work in an agile way, and how the Salesforce platform can support your agile project delivery.
We heard first from Gez Smith, agile coach and author. Gez gave us an overview of how agile works, with reference to a variety of contexts, from Lloyds Bank to the Glastonbury Festival.  You can see Gez's talk here on YouTube.
Our second speaker was Andy Mahood, Founder of Taskfeed & Salesforce Technical Architect. Andy took us through what agile project delivery looks like on the Salesforce platform, bringing in the real-world feedback from users of the Taskfeed app. Here's Andy's talk.
We've also put a few pictures from the evening up on the Forcewest Facebook page. 
We will be publishing more content soon on agile + Salesforce. Follow us on twitter @desynit or on Facebook and you'll hear as soon as this guide is available.
Finally, a big thank you to our sponsors yesterday, Taskfeed for keeping us topped up with drinks and canapés and making this event possible.