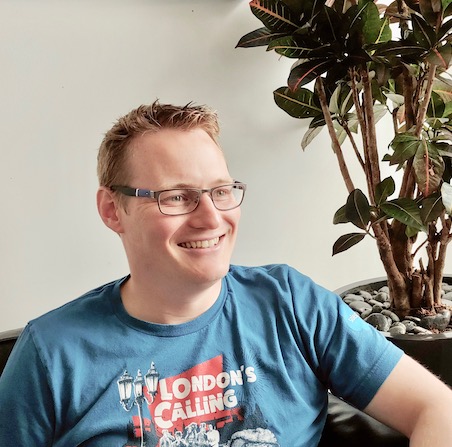 What Barrie does for you at Desynit
As a Salesforce Administrator Barrie leverages the native capabilities of the platform to provide value to your business. He maps business workflows and then customises the platform to better support how your team work. And as part of the Desynit Success team he's always on call to create complex reports, implement automated processes and troubleshoot arising problems.
How Barrie got here
Barrie's first exposure to Salesforce was working in field sales in academic publishing for over 4 years. He then returned to his university computing background and made the transition to working on the systems side. Before joining Desynit, Barrie spent time building up his experience and knowledge as a Salesforce Administrator across the Design, Finance and Automotive industries.
Outside of Desynit
As a busy dad of two young daughters, Barrie has to work pretty hard these days to carve out the time to enjoy the occasional game of touch rugby and a bit of cycling. With a love of cold winters, he follows The National Hockey League and dreams of going skiing again one day.
Barrie on Desynit
The Desynit team have always came across as friendly, passionate and knowledgeable. I feel fortunate to be now working with such driven, supportive and thoughtful colleagues. More importantly though, it is the response of our customers to the quality of our work that makes me proud to be a part of Desynit.
Favourite Quote
It's more important that I hear how you feel than I tell you what I think.