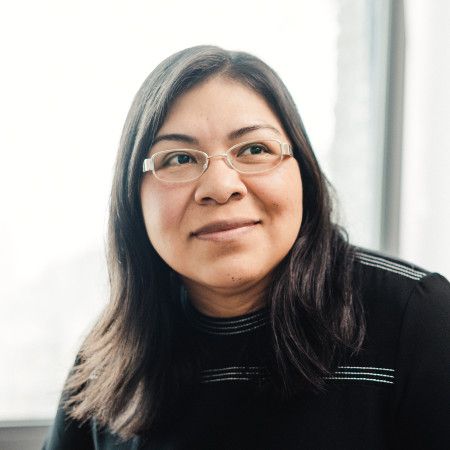 What Edith does for you at Desynit
With years of technical expertise in Java, Java EE, Spring Framework, agile methodologies and more besides, Edith brings a great level of expertise and knowledge to work on enterprise projects for our clients. Drawing on over 10 years working on IT development projects in North America, Edith works as a developer applying her knowledge to deliver high quality products.

Edith also holds a Master's degree in Software Engineering from the University of York.
How Edith got here
Edith has spent time working for companies in Mexico and Canada, and has also been involved in projects supporting the project management office of different companies. She has now made the South West her home, and is looking forward to play a part in Bristol's growing technology community.
Outside of Desynit
Edith loves to travel and enjoys meeting new people and learning about the culture, traditions and gastronomy of the places she visits. She is also a big fan of good food, and loves to try out recipes from around the globe.
Edith on Desynit
What I like about Desynit is the enthusiasm and commitment of the people who work here. It's nice to be surrounded by responsible people who enjoy what they do.
Favourite Quote
Life isn't about getting and having, it's about giving and being.