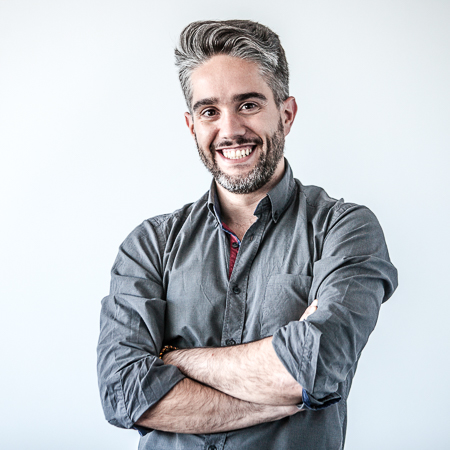 What Pedro does for you at Desynit
A proven versatile developer. His professional experience ranges from web development, through SAP til Salesforce, a platform where he is a certified developer. His inquisitive nature in combination with his passion for new technologies makes him a perfect match for any Salesforce implementation.
How Pedro got here
Pedro has a varied experience in application development. He has been focused on HR, financial and sales applications among others. This experience makes him familiar with almost all the different scenarios you can face in CRM or ERP implementations.
Pedro is a passionate and active member of the Salesforce Community. He co-leads the Granada Developers Group and co-organizes the Salesforce Community Conference in Spain, dreamOlé. He usually collaborates with other developers/admins groups and Salesforce Community Conferences by giving talks. He also has a personal blog where he writes technical Salesforce posts. Thanks to all these contributions to the Salesforce Community, he has been a Salesforce MVP since April 2019.
Outside of Desynit
Even though computers are his first love, he grew up close to one of the biggest natural parks in Spain. Because of this, he always finds a way to sneak out on weekends and get lost with friends in the forest or the beach.
Pedro on Desynit
Honestly, I am dazzled by how Desynit invest in its workers, adopt new technologies and makes you feel at home
Favourite Quote
No one expects the Spanish inquisition!