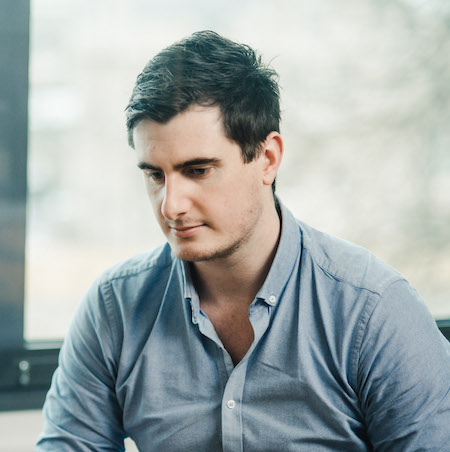 What Sam does for you at Desynit
As a Technical Project Manager, Sam is able to bring in his knowledge of the architectural side of software design and put this together with his experience of successfully managing projects. It's these skills that allow him to oversee the smooth running of all the Desynit client projects.

As a Certified Scrum Master and Prince2 Practitioner, Sam has worked extensively in both Agile and Waterfall scenarios and as a result is able to cherry pick the best elements of both methodologies. Communication is key, and the aim is always to deliver solutions that exceed our clients' expectations.
How Sam got here
Sam's experience has predominantly been working on the client-side to deliver software design, implementation and integration projects. Working with .NET/SQL Server applications, Sam is well versed in the task of solution design and implementation.

He also has extensive experience working on the integration of cloud based with locally hosted systems, and the vital follow up task of onboarding the users to their new platform.

Sam is looking forward to being able to apply his knowledge and skills at Desynit to improve on our project delivery efficiency and bring maximum ROI for our clients.
Outside of Desynit
Sam harbours quite a few interests outside of Desynit. To name a few, Sam loves running, hill walking, adventuring, video games and of course the noble sport of Lawn Bowls.

A keen traveller, he always enjoys a quick hop back over the pond to his homeland (Australia) every now and then.
Sam on Desynit
Passion, Pride, Commitment and Teamwork are qualities that everybody holds at Desynit. These qualities together are what create such a positive, productive environment and have enabled Desynit to continuously deliver and perform above expectation. It's really great to be a part of the team and be able to contribute in an environment like this.
Favourite Quote
All we have to decide is what to do with the time that is given to us.