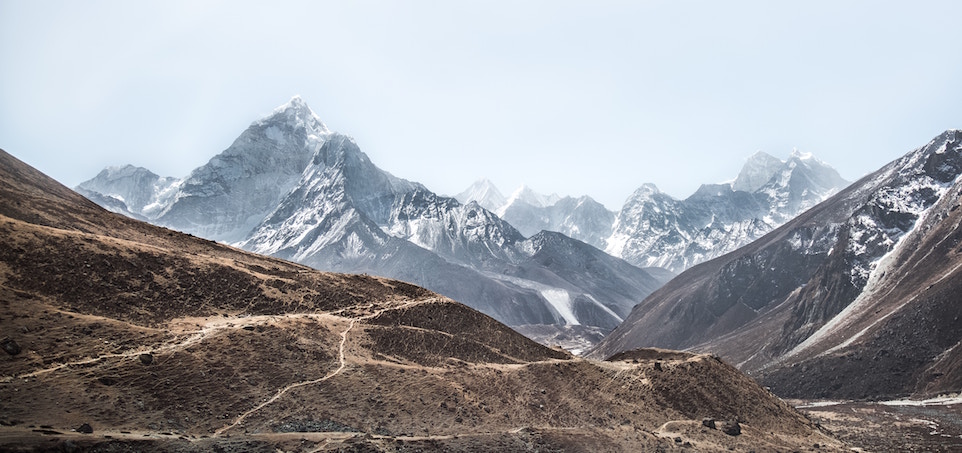 Creating a customer community on Salesforce for greater efficiency and visibility
Julian Herbert, Vice President at Everest Group, a consulting and research firm which helps clients make decisions related to technology, business process, and alternative delivery models, came to Desynit for expertise in building a customer community on the Salesforce platform. With the business already operating to a degree on the platform, Julian knew that Salesforce had all the capabilities he needed to not only deliver a seamless customer experience, but could also give his internal team great efficiency and visibility. He worked with our delivery team to get a customer community in place within weeks.
Their Challenge
Everest Group's offering in the marketplace is unique: The services they offer are grounded in strategic problem-solving skills combined with extensive functional experience. What sets them apart though, is their application of original research to the process.
The group's research offering takes the form of not only published off-the-shelf reports, but also custom-built research based upon industry-leading analytics and expertise
It is some of these data-centric capabilities and products, and their method of delivery to their market, that provided the basis of their challenge in Salesforce. While the existing delivery channel for one particular channel was robust and fit for purpose, Everest Group was aware that their customers' experience would be improved by the provision of a self-serve research portal, integrated with the source data. 
Led by Vice-President, Julian Herbert, Everest Group approached Desynit to discuss their options for creating a self-service data portal, to leverage the existing data repository based on the Salesforce.com platform. It was to replace an existing standalone platform and needed to be tightly integrated with their existing data repository to act as the customer front door. Customers would have access not only to the data they needed for their research, but also the ability to generate reports and saved searches.
After an initial discovery phase, led by Gary McGeorge in which each of the technology options were laid out and evaluated, the solution that was agreed upon was the implementation of a Salesforce Community. Julian Herbert worked with the delivery team at Desynit to gather and document each one of their requirements.
The project was then able to move into a rapid Agile delivery phase. Desynit's Salesforce developer Dorian Sutton and project leader Sam McPartlan worked closely with client Julian to work out what could realistically achieved within their project budget and timescales, and as a result what their priorities would be.
The decision was made to begin by developing a proof of concept that would showcase the majority of functionality in the first instance. Julian could then use this as a useful tool for developing discussion further with the Everest Group management team on what they wanted to see in the final roll out.
The Results
Once the proof of concept had been delivered and approved, the Desynit team had the green light to move on to the main project build phase: that is putting in place a fully self-serve customer community integrated with the data hub for Everest Group, all operating on the Salesforce.com platform. Desynit developed a number of custom Lightning components to work alongside the standard Salesforce Communities features, in order to delivery the complex multi-faceted search facility. This new customer portal delivered on the requirements that the management team had carefully scoped at the beginning of its journey.
The results have been transformational
"Whereas previously we had to spend considerable time loading data into Excel spreadsheets from the data hub to populate the customer-facing website, now we have all of this – both data hub and customer interface – available on one platform. This has saved us time and money,' explains Julian.
While this is an immediate benefit, other results are more evident at a cultural level. 
"The sales team is more confident now in articulating and showcasing this service to clients and prospects. They are able to demo a service which is fast, flexible and intuitive to use. The customer benefits are clear: better user experience, clean design, functionality. As a result we've seen our sales pipeline for this service increase markedly since the Salesforce Community solution went live in January (2018)."
Working With Desynit
"The project with Desynit went like clockwork. The proof of concept meant we were able to get agreement quickly on the delivery phase.The communication between myself, Sam and Dorian was excellent. From the outset everyone knew what was on the wish list, and that's exactly what I got."
The Desynit team have been great to work with. Their measured and calm, approach was right from the beginning. Good advice and performance on planning, with a clear summary of trade-offs at each step allowed us to make well-informed decisions on what the final technology output would consist of. The delivery was flawless, and the work was delivered on time and on budget.