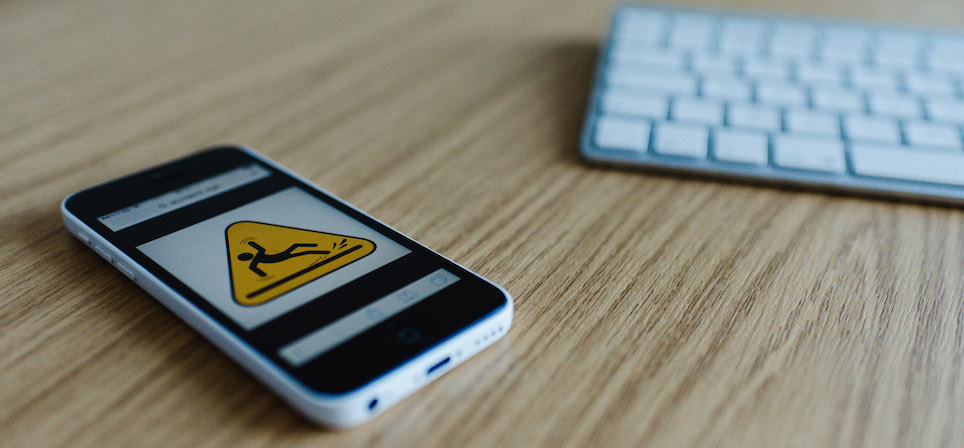 A mobile app built on the Salesforce1 platform at lightning speed
When a small team from Desynit entered the Salesforce London Hackathon event, our aim was to build a concept app with real world applications… at super-speed. 'Accident Alert' was the result. It was just an added bonus that the team also took home first prize in the competition.
Their Challenge
"What the world needs is a mobile app which allows us to take a location aware picture of the scene of an accident, and quickly report on the circumstances. All the relevant information would be logged back into Salesforce and alert the relevant teams to action relevant activities."
That's the basic outline of the challenge our team set for themselves. So often with technology-based solutions, it's the simple ideas which are the best, and this was one straightforward problem that needed a solution. A small amount of research later on the Salesforce AppExchange, and it was confirmed: to our surprise, this was one app that had not yet been built.
The App
Built using the Salesforce1 platform, this app was created using standard Salesforce declarative configuration to lay out the user interface and capture user interaction.
In other words this was configuration via clicks, not code.
The premise was quite simple: workplace accidents cost businesses dearly, in terms of loss of productivity plus legal compensation for those unfortunate enough to be injured. Health and safety legislation places the responsibility clearly with the employer to maintain a safe work environment.
Through Accident Alert, reporting hazards and accidents becomes a simple as taking location aware pictures of the scene via a mobile device camera. These images are then stored within a custom object, along with any other relevant information, inputted by the user. There is also the option to locate more accident detail on a human 'hurt chart' image, dealt by a VisualForce page. Location data is simultaneously taken from the device GPS and appended to the case. Follow up activity would be automatically triggered and scheduled via preconfigured workflow. Finally any collaboration around the event could be handled via Chatter, with mobile analytics available to complete the picture.
The concept is not rocket science certainly, but a brilliant starting point for businesses looking to provide added customer service value to their markets. That's really what turns a good app into a brilliant app: addressing a real and clearly defined business opportunity.
Our winning team went home with a cheque for $8,000 and a great respect for the huge app-building potential presented by the Salesforce platform.
The Future
Creating Accident Alert was the perfect test for Desynit's app building skills. Of course building the app is only one half of the story. Once the format works, the next step is rigorous testing and then launch on the Salesforce AppExchange, which is not without its challenges (no one could accuse the AppExchange security review of not being stringent enough..) However, we have the knowledge and experience to close the loop, and get your app to market.
Whether you are in the early planning stages, or you have a fully scoped brief for your app, get in touch and we can work with you and your team to take your product to the next stage.
If you would like to see the Accident Alert App in action please do log your interest with our Sales Manager (and part of the winning app build team) Shaun Holmes who will happily run you through a demo and discuss how it could be tailored to suit your business.