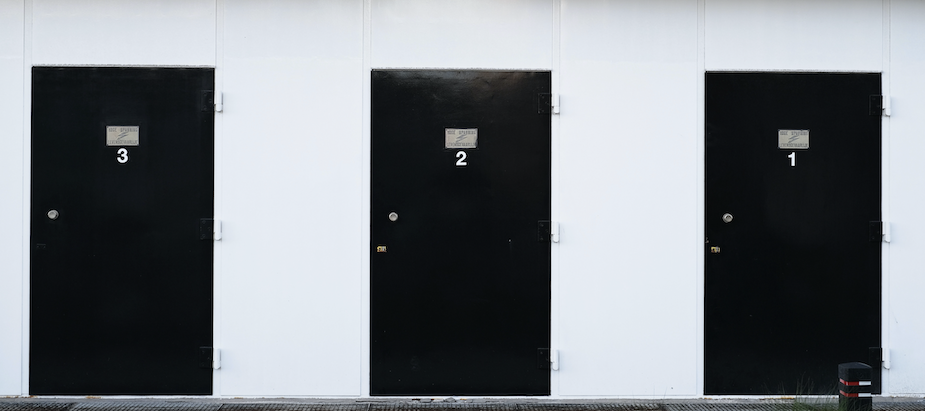 Different paths, same door
B2B selling can be a highly complex. Every deal is different and there is so much to do and remember to successfully progress the sale to closure. What is the process that I should be following? What supporting tools should I deploy? Which colleagues need to be involved? And what existing best practice might be available to me based on past similar sales situations where we have been successful?
These issues and many, many more all need to be juggled to get the sale.
Given that the complex B2B sales effort spans different departments of your organisation and the possible added factor of offices spread across multiple sites and countries, a known, optimised sales process used by all participants in your sales becomes an imperative.
By taking a more considered – even "scientific" – approach to selling, a truly fit-for-purpose sales process can be mapped directly against your buyer's process. And the highly complex journey can be broken down into a series of standardized, sequential, manageable stages.
For each of these stages in the cycle the participating sales team has an agreed approach based on established best practice. Whatever stage you are at – initial pitch, final presentation, first ever call or detailed proposal development – you know what you should be doing and using to move the sale forward.
In short, a defined sales process empowers sales people to operate at the highest level all of the time, confident that what they are doing has been tried and tested over and over again with maximum revenue results.
Bringing in an architect
Just as you would be unlikely to start a building a house without consulting an architect, large organisations typically benefit from specialist input to help them plan and engineer their sales process.
They do this in the knowledge that an objective professional perspective brings transformational results, as one £1B+ software company found out.
This multinational giant had sales professionals tripping over each other on the same global accounts, sometimes to the frustration of clients. What's more, their sales approach was not consistent, varying depending on the salesperson. This lack of unified strategy was also associated with selling "too low".
Relationships with key customers – and ultimately revenues – were suffering as a result. The answer? The software giant built and trained their teams on a common sales process framework. At the end of the critical 90-day timeline, the results were astonishing:-
• 11 new accounts plans with a strategic focus
• 15 new business initiatives to take to existing clients
• 30+ new sales opportunities
• Most important perhaps: an additional £20 million in the company's pipeline in just three months
The argument for using a well-defined sales process in everyday selling is clear, and more and more organisations are adopting this strategy.
However, the really smart sales teams are taking the next step – they are automating the process.
Plugging in the power tools
Your defined sales process can be plugged directly into your CRM (Customer Relationship Management system). In this way, from the moment that a brand new opportunity comes into play and is added to the sales database, all the way through to deal closure, your assigned salesperson will be served with the appropriate sales tools and resources, which are always instantly to hand.
With the right content at your fingertips – say a script for an initial phone call or an outline on how to deal with objections later in the sales cycle – we eliminate the danger of missing out on a sale due to poor deal management. The next step in the sale is automatically prompted. When it comes to finding the right presentation for your sales stage or supplying your commercial terms, again, all to hand and in a standardised, approved format.
And accurate forecasting, all with real time data, becomes a given. Having a great plan for your process is an essential starting point. However it's when you action these plans within a powerful CRM tool like Salesforce.com, that you see a real and quantifiable return your investment (ROI).
If you would like to find out more about building a powerful automated sales process in your business, please contact Gary McGeorge.