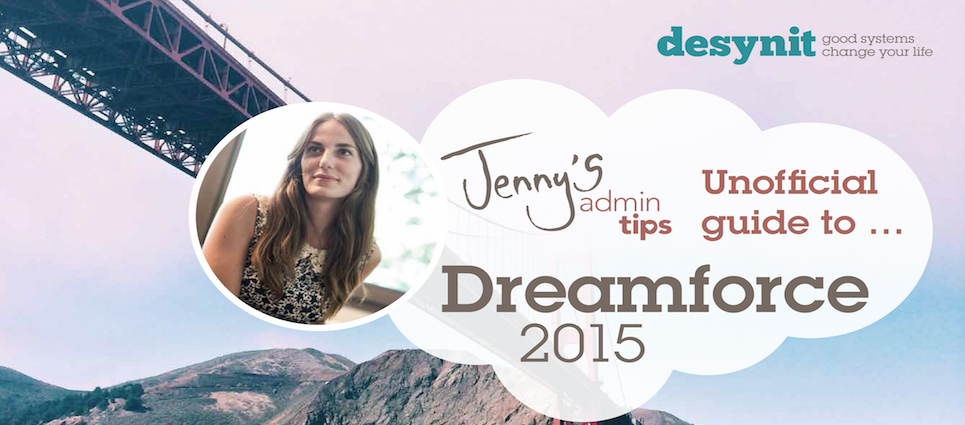 Believe it or not Dreamforce kicks off next week. Eeek!
If this is your first time attending it may seem a little daunting, espeically with over 135k attendees. But fear not! Becuase your Salesforce peers and I are here to help.
With tips and advice about dress wear, happy hour, DF hotpicks and much more; there is something for everyone to ensure that you have an awesome week at the Salesforce event of the year.
So sit back, relax and read: Jenny's Unofficial Guide to Dreamforce.
See you at Dreamforce.