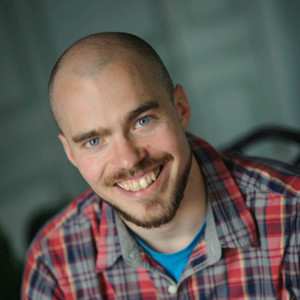 What Christopher does for you at Desynit
Chris is a vastly experienced Salesforce developer, with over a decade of experience on the platform. He has been part of a multitude of successful technical projects for companies of all shapes and sizes, across a wide variety of industries. A positive community contributor, he was a Salesforce MVP for 4 years, and has been a technical speaker at several Dreamforce and Salesforce events. He also co-runs the Bristol Salesforce Developer User Group.

Aside from development, Chris also likes to get involved in the business analysis and management aspects of projects. He believes that every great technical solution starts with truly understanding the motivations of an organisation and the unique challenges they face.

Chris is probably best known in the team for his enthusiasm, bringing a sense of joy and purpose to everything he is involved in.
How Christopher got here
Originally coming from a Java background, Chris was Desynit's first technical employee in 2009. He was the lead developer of our first Salesforce implementation project, and a key part of our journey to becoming a successful official Salesforce partner. In 2020, Chris joined the board of directors in the new role of Development Manager.
Outside of Desynit
Chris puts a lot of emphasis on charitable work, both through local community running group GoodGym, and using his Salesforce skills to help local not-for-profits solve their process headaches. He also enjoys running over the Clifton suspension bridge, lifting heavy things in the gym, and melting in his home sauna.

Christopher on Desynit
"With a fierce combination of ability, enthusiasm and humour, I honestly believe Desynit are one of the best tech companies in the world. I feel incredibly lucky to look forward to my work every morning I wake up, doing something I love with such a supportive, capable team"

Favourite Quote
"I just believe that I am supposed to give everyone connected to me, the best version of me"