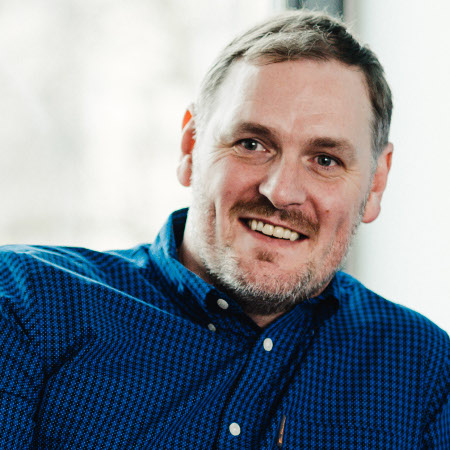 What Gary does for you at Desynit
Gary previously worked with our Enterprise clients in a consultancy role, through the full product development lifecycle, from initial scope, design, implementation and support. In this role he has become very good at listening and interpreting vision into a plan of action.

He has stepped away from day-to-day team management and project delivery now to handle the new business enquiries that we receive. He works with clients to understand better what it is that they want, and explain the options (and the costs).
How Gary got here
Gary started his career working in a development and support role to a range of Fortune 500 companies. He took this experience of working through the full cycle of enterprise technology needs, and set up his own business with his co-directors. Gary has been a Director at Desynit since 2000.

He has a honours degree in Computing Science and is PRINCE2 qualified. Gary also holds the Salesforce Administrator certificate.
Outside of Desynit
Originally hailing from Scotland, Gary now enjoys everything the city of Bristol has to offer, from food festivals, a night in the cider barge, 20/20 cricket, or the local music scene.
Gary on Desynit
"Did you know that Desynit was an anagram of Destiny?"
Favourite Quote
"Once you eliminate the impossible, whatever remains, no matter how improbable, must be the truth."