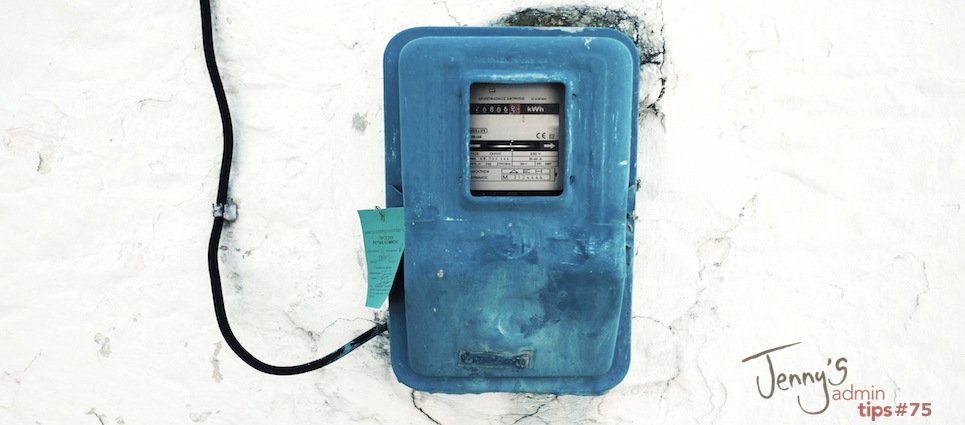 Field Service Lightning became part of our Salesforce vocabulary at Dreamforce14. And for good reasons. It's bloomin' brilliant! If Lynn Vojvodich's – Chief Marketing officer at Salesforce, stella bicycle performance didn't sell Salesforce's latest service product to you, then it must have been that colourful demo; Full of promise of faster, smarter and more personalised services from phone to the field. I mean if Coca Cola are using it then what were we waiting for. I knew exactly what…growth.
If Salesforce does one thing well then it's keeping us on our toes. I mean just think about the way they announce big feature releases. They entice us in with all their promise of product splendour, a new mascot and swanky demos with big company user cases. Then lure us to the sweet nectar of efficiency and streamlined process. *Dribble*. They effectively plant the seed. The rest is a waiting game until the product is ready for us to reap its full rewards. But oh boy is it worth the wait. You talk about it for the next two years, until *pluck*. The product has matured, you've bought the license, and then find yourself rummaging the Success groups for implementation answers. Cue this blog.
Now let me first state that I am a BIG fan of Field Service Lightning. It is going above and beyond everything it promised 2 years ago. For those who are not familiar with the product, FSL basically allows you to; book, schedule and dispatch jobs to the right mobile employee; create Work Orders to track maintenance / appointments; Access information from any mobile device and much more. Not only does Field service become more intelligent, but with the new lightning look, it looks B.E.A.utiful! Second of all, the product IS ready (more so today) for use. My emphasis for this blog is that it's just not well documented…yet.
Having implemented this for a client recently, I can honestly say that I have had a few hair pulling moments. Not due to the product's functionality, but because of the lack of available resources. But I am sure this will obviously come with time. Actually, during the time it has taken me to write this, a new help article has been created on the back of an issue I reported. Go Salesforce! However, if like me, you require some steering in the right direction, then please do read on.
Field Service Lightning Installation
So you've bought the licenses. What's next? You may notice that some FSL objects have crept into your org, however, "where is my colourful Gantt Chart, my service appointments, my resource calendar?" I hear you ask. Hold the phone! Before you hit up your Account Executive, there are these things called Managed Packages. Yup, FSL isn't just switched on. Your admin/s will need to install those managed packages for you to get the full blown FSL experience. Happy configuring!  
License / permissions
Halt! Before you move a step further with your FSL implementation, you have got to understand the licenses and permissions!
Not only will you need to generate your own FSL access permission but FSL also comes with its own out-of-the-box permissions. Though you can simply generate these via the Field Service Setting Tab for each user type – Dispatcher, Technician, Scheduler Standard User etc, (the four different user types have a different set of minimal permissions and permission set licenses needed for working with the managed package functionality), missing one of these permissions can cause errors in some scenarios. Save the trouble shooting and head scratching by taking a peep at this permissions article for clarification.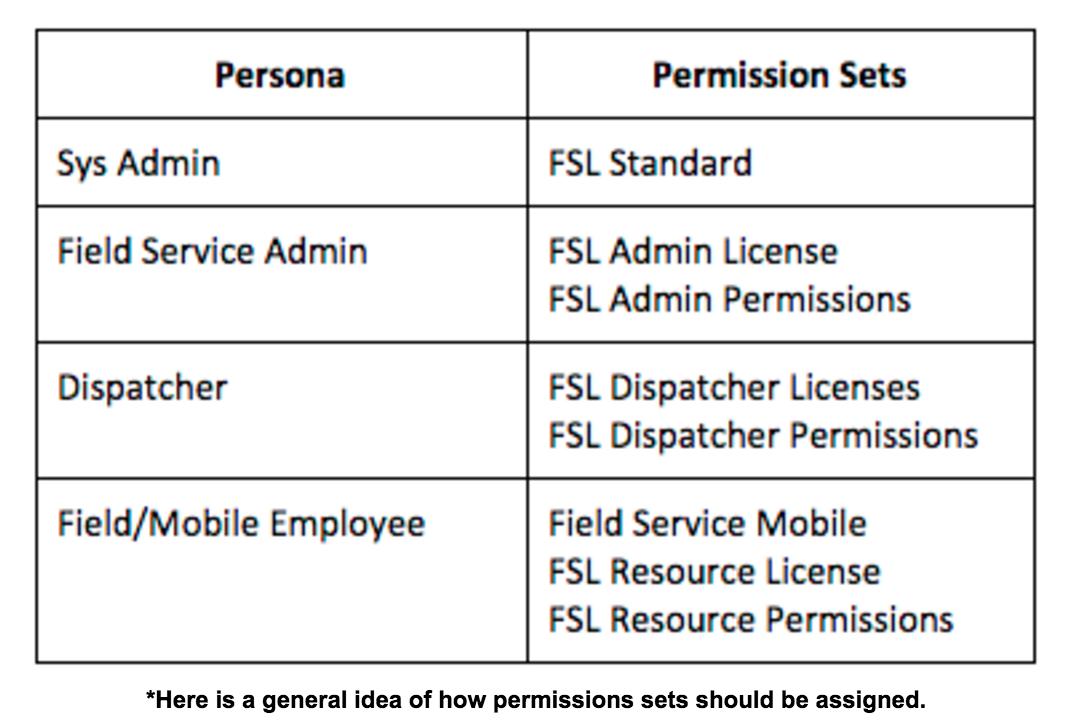 It is also worth pointing out that FSL comes with only 1 Dispatcher license. Meaning that only one user can see the Gantt chart. Yup, that's right even your admin can't view it!
Configuration
I'll keep these ones short and sweet.
Want to change what appears on your Calendar or Gantt snippet? Head over to your Object Field Sets. *Rolls Eyes* Yes. Simple when you know how!

Make sure your Service Territory Members (AKA Service Resources) have a home address. Not having an address for each SR affects the scheduling result when booking appointments. We learnt the hard way with this one!

FSL estimate travel 'as the crow flies', however when it comes to routing, FSL GPS uses Street Level Routing, meaning that the distance to the appointment destination will be longer than the estimated travel distance. This is going to come in handy if / when setting up travel work rules.

Gantt Label (located on the service appointment record)  this field determines what appears on the Gantt Chart appointments. This will default to the Appointment number ' SA-001, SA-002' etc, if a custom label is not entered.

Tip* Set a Naming Convention via Process Builder.

FSL Mobile App
Now before you get crackin' on with this (awesome) app, please note that this is not simply a 'download from the app store, log in and away you go' kinda app. Oh no. There is a fair amount of configuration to it. So hopefully this will help you get on the way.
P.s. Did you know that this app works offline. Eeek. I know!
Prerequisites
You will need to first install the FSL Managed Package App. (Yes even more managed package).

You will then need to create and assign a permission set for your FSL app users. (Yes even more permissions).
Good news is that you can find everything you need to know right here. Seriously WHERE has this document been hiding!
Chatter Notifications
Want your field reps to be notified when information is updated on your Service Appointment? Us too!
Well I had a few issues with this one. Mainly in the sense that it was a functionality that didn't work. However, Salesforce were quick to get the Field Service Lightning chatter notification function working. Click here for more information.
Here are a few things to note:
Push Notifications are sent to Followers of the Work Order and Service Appointment in the following 3 situations:

Chatter Posts (You DO NOT have to @ mention somebody)

Feed Tracked Changes

Assignment changes (perhaps something was assigned to the field rep, assigned away from the field rep and/or the appointment is deleted)
In order to receive Push Notifications you can make sure the app is running in the background .i.e not open.

Chatter Feed is not available for SA on the App. *Rolls eyes*

A

utomatically follow the records with Apex. (You'll need to create your own here).

In order for field reps to view their Service Appointments in the app then you will need to create a Listview showing their Service Appointments on the platform.
That's all for now folks. Hopefully these little tips will help you on your way to become Field Service Lightning implementation champs!
See you soon.
Jenny
Extra Documentation
Set Up FSL