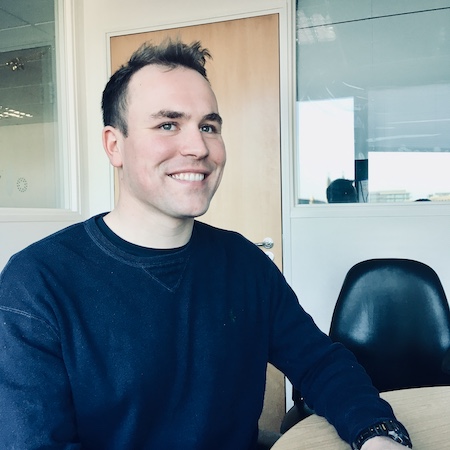 What Angus does for you at Desynit
Angus joins the team in the role of Salesforce Administrator. Currently he is working largely to answer our Support customers' cases. However, he is also assisting our team of Salesforce Developers, providing valuable research and support where required on their projects for a more streamlined delivery to our clients.
How Angus got here
After completing his Physics Degree at Bristol University, Angus went onto further study fluid dynamics for a short period, working as a barman. He then made the quantum leap to working as a business analyst in the FMCG sector, and over the last 2 years, this is where Angus has gained his Salesforce experience.
Outside of Desynit
With a love of travel, Angus likes to spend weekends discovering new cities - Berlin has been a favourite. Originally harking from South Devon, he still enjoys the odd rugged coastal walk. He has also joined the seasoned Desynit running crew: although he has the Bristol Half Marathon under his belt already, you may see him being put through his paces around the Bristol harbourside on a lunchtime by his speedy colleagues.
Angus on Desynit
Working with a group of people who are engaged, experts in their fields and eager to learn is so energising. It's a really fun place to work.
Favourite Quote
This time next year we'll be millionaires.