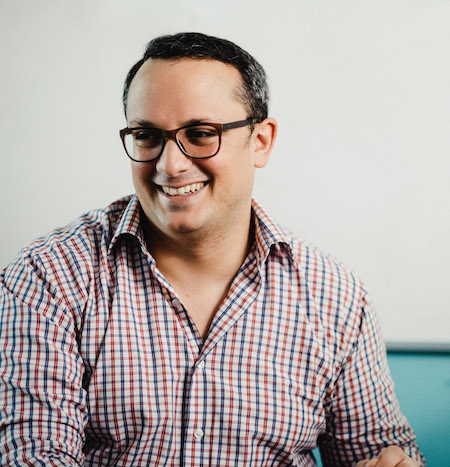 What Julio does for you at Desynit
Julio has been a certified Salesforce Force.com developer for a number of years. He is also your go-to-guy for trouble-free data integration work and cloud implementations on the Force.com platform. His breadth of experience in a number of different technologies, including Java, means that he has the cross-platform skills and experience to make your IT development project a success.

Not only a co-organiser of the Seville Salesforce User Group, Julio is one of the founders and organisers of dreamOlé, the community-led dreamin' event in Spain. He has also joined the select international cohort of Salesforce MVPs (Most Valuable Professionals), being awarded the coveted title for his ongoing contribution to the Salesforce Trailblazer community.
How Julio got here
Julio's background before Desynit was in Java development, previously in the financial services and enterprise asset management industries.
Outside of Desynit
Julio is a keen traveller and big fan of budget airlines, frequently travelling the world. He is also a DIY enthusiast who enjoys breaking and fixing everything around him.

He is also, by far, still our best dressed team member.
Julio on Desynit
At Desynit, we care about people. We provide the best solutions and support for our clients, knowing the people behind the brands and understanding their needs.
Favourite Quote
Roads? Where we're going we don't need roads!