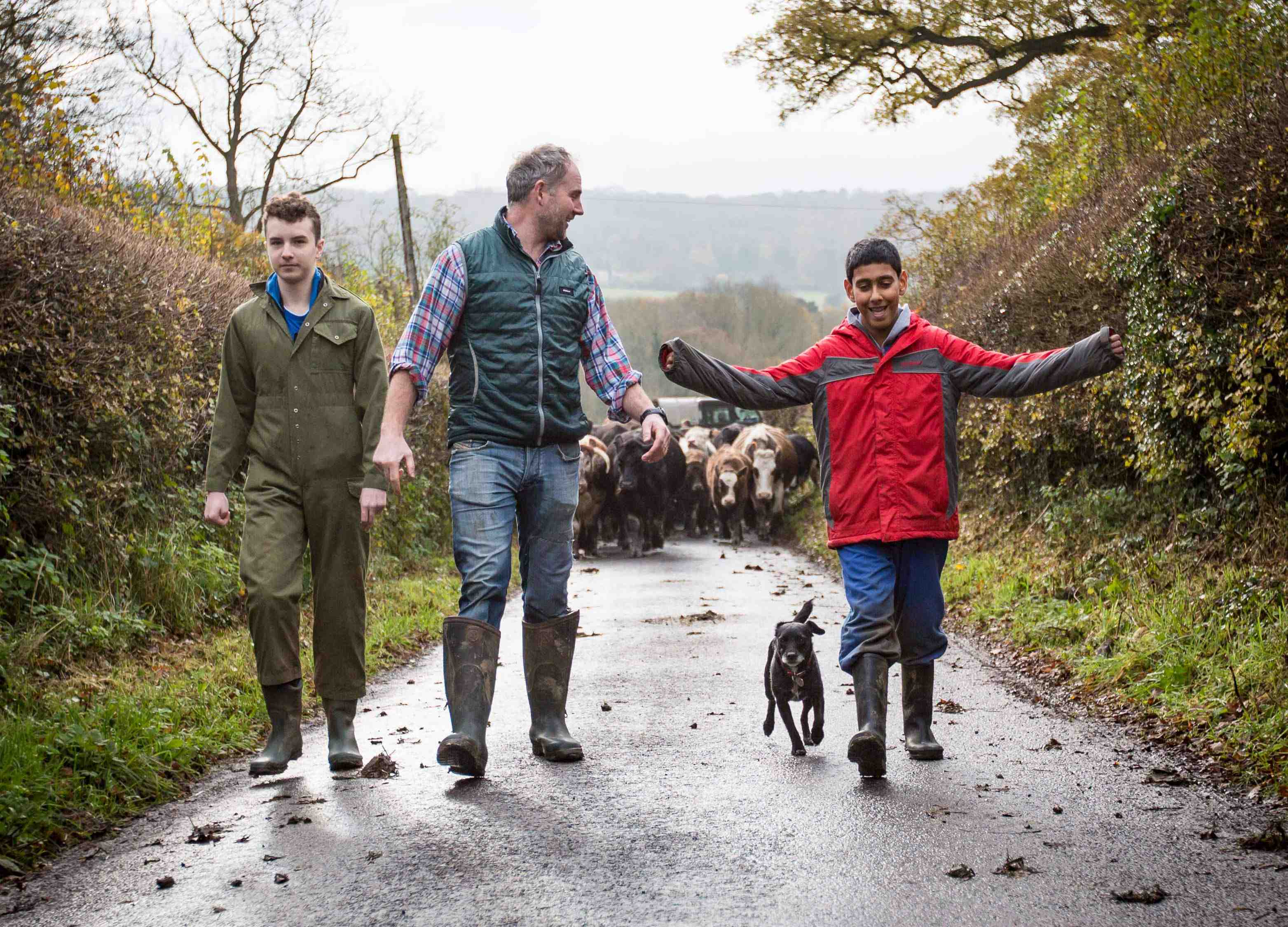 Jamie's Farm reaps the benefits of bringing data and processes onto one central platform
In 2005, teacher Jamie Feilden took two sheep from his family farm into his Croydon comprehensive and set up a pen in the playground corner. Met with such enthusiasm from the pupils, he organised a class trip to the site itself, near Bath. This was the beginning for Jamie's Farm, a unique not-for-profit organisation that offers residential visits to disadvantaged young people to bring positive change.  
Sixteen years later, the charity has five centres and serves young people from all over the UK. Over 8,500 kids have now stayed at the farm. 
Inevitably, success and growth have brought complexity. The systems that the charity relied upon were not fit for the next stage of the journey. They were in danger of holding them back. Innovative ideas require innovative solutions: it was time for a change.
That's where Desynit came in. Brought in by Operations Manager Rob Duffy, Desynit worked with Jamie's Farm to deliver an end-to-end solution on Salesforce to serve every part of the organisation.
Their Challenge
Jamie's Farm is one of a kind. However, many of their challenges were the same faced by all scaling businesses – their systems had not kept pace with growth. Different platforms had been brought in over time, with a singular purpose. None of their systems spoke to one another, and data remained siloed, with spreadsheets to cover the gaps. 
To work around this challenge, the team had to duplicate data from one place to the next, daily. It was manual, repetitive and work-intensive, and it was taking time away from the important job of actually running the farm. 
The team needed a straight-through process managed via one platform, taking away the heavy-lifting while delivering the timely information they needed to drive their operation and have an impact.
The Solution
Having the right customer database was the starting point for the organisation. Desynit knew that with Salesforce as the operational hub, they had the functional core they needed to build two-way integration to the different spokes of the charity's operation. Moreover, with the functionality built-in to the Salesforce Nonprofit Success Pack, there was an opportunity to minimise time spent on customisation. 
Once all contact data was available in Salesforce, organised by the standard objects, Leads, Contacts and Accounts, it was time to build out the more complex functionality bespoke to Jamie's Farm.
First up for a makeover: the Finance Department. 
"Before we even got to Salesforce, we knew we needed a CRM that had a two-way real-time link with the finance software. That was job one."

Rob Duffy, Operations Manager, Jamie's Farm
Jamie's Farm began with a migration to the online accounts solution, Xero. With modern APIs available, the team built a custom integration from Xero directly to Salesforce. Real-time financial data is now available at their fingertips in Salesforce.
Donor management was the next area that needed an upgrade. Donations would come into the business from various sources: JustGiving and other fundraising platforms, schools, individuals, grant-making bodies, etc. These sums of money were recorded in a separate system and later manually compiled by the accounts team. 
Clearly, it was another challenge for third-party integration. The largest volume of transactions comes via JustGiving; therefore, Desynit focused on building a very tight integration with the platform, bringing payment information directly into Salesforce. For the more minor income sources, Desynit created an upload functionality. The team at Jamie's Farm now had a full view of all of their income on one platform for the first time. 
It was not just Fundraising and Accounts that needed solutions: the effects of non-joined up technologies rippled out across every area of Jamie's Farm, from marketing to business development, to volunteer management to delivery. 
To enable the Business Development team, Desynit created a bespoke process that takes every Lead through the journey to the actual farm visit. While the visit takes place, the Delivery team at each site can use their custom Farm Visit app, providing the information and the prompts they need for their staff and volunteers to optimise the experience for every young person. 
When it came to carrying out marketing and fundraising activities, the team's priority was to have a streamlined web form sign-up service they could rely upon. For this, Desynit recommended FormAssembly. Now, whether someone is donating, signing up as a volunteer, or registering for an event, they submit their data via a FormAssembly web form. This creates a Contact record in Salesforce and automatically adds the person to the relevant Campaign. The individual's marketing permissions will also be recorded at this point, subscribing those eligible directly to the newsletter audience in Mailchimp.  
The Results
"Salesforce allows us to keep track of our supporter relationships, many of whom have multiple contact points across Jamie's Farm. As a result, we can feel confident we are providing much better donor care."

Katie Francis, Head of Fundraising, Jamie's Farm
Salesforce's impact on Jamie's Farm is wide-reaching and growing in momentum every day. 
The fundraising team is no longer in daily contact with their colleagues in Finance, tracking down donations. With real-time donation data instantly available, they can see clearly how to focus their time to generate the greatest amount of revenue for the farm. The half-day each week spent manually checking donation data has been reduced to the seconds it takes to refresh a report in Salesforce.
The Salesforce user experience has been a huge win. For every department, the nature of the platform means that the technology is intuitive to use and provides information in an easy-to-read interface. 
For example, the Business Development team can book farm visits with greater confidence now on availability, with up-to-date calendar viewing and booking functionality available in Salesforce.
"Salesforce has proved to be an extremely powerful tool for business development, saving a massive amount of time and improving our effectiveness."

Dom Koole, Head of Operations, Jamie's Farm 
Salesforce's benefits to the organisation are still growing as the team increases adoption of their new platform. Post-implementation, Jamie's Farm has since enjoyed the benefits of a Desynit Success package, smoothing the transition through to having a system they loved. 
Working With Desynit
"Desynit has been a pleasure to work with: solution-focused and determined to build a system that really meets our unique needs."

Dom Koole, Head of Operations, Jamie's Farm
"Desynit has just done so much for us. I don't think I've ever had a working relationship with a third party like this. They found a way to deliver what we needed, within our budget, without making that difficult for us. I would recommend Desynit to anyone."